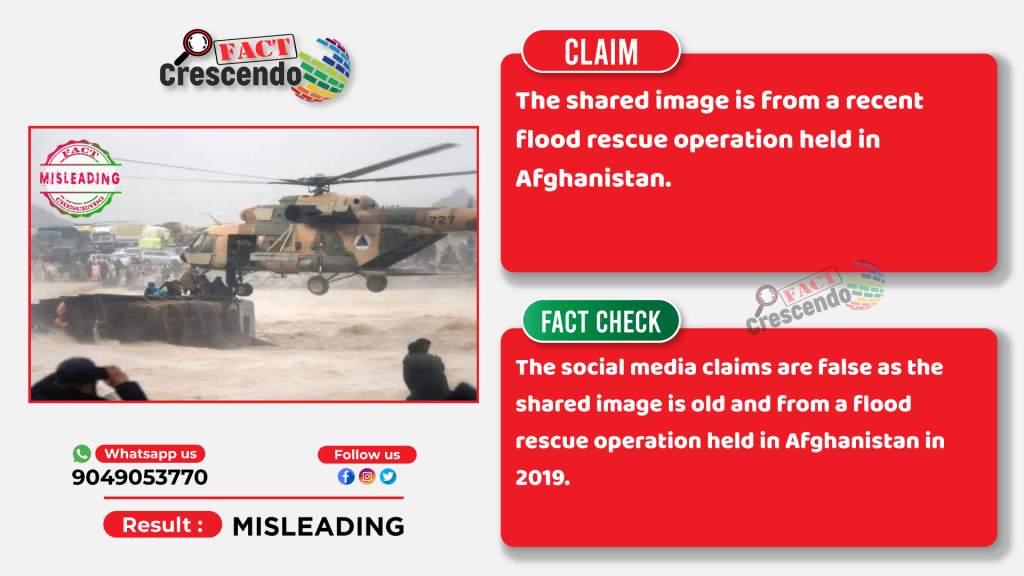 Devastating floods have hit several parts of South Asian countries of Pakistan and Afghanistan. Heavy casualties and devastation have been reported in the last few days in both countries.
However, a lot of misinformation is also being shared on social media in context to the recent floods in Afghanistan. Old images and videos are being frequently shared on social media claiming that the images and videos belong to the recent devastating flood and rescue operations.
An image has been shared on twitter claiming that it is from the flood rescue operation held in Afghanistan recently.
You can see the Twitter post below;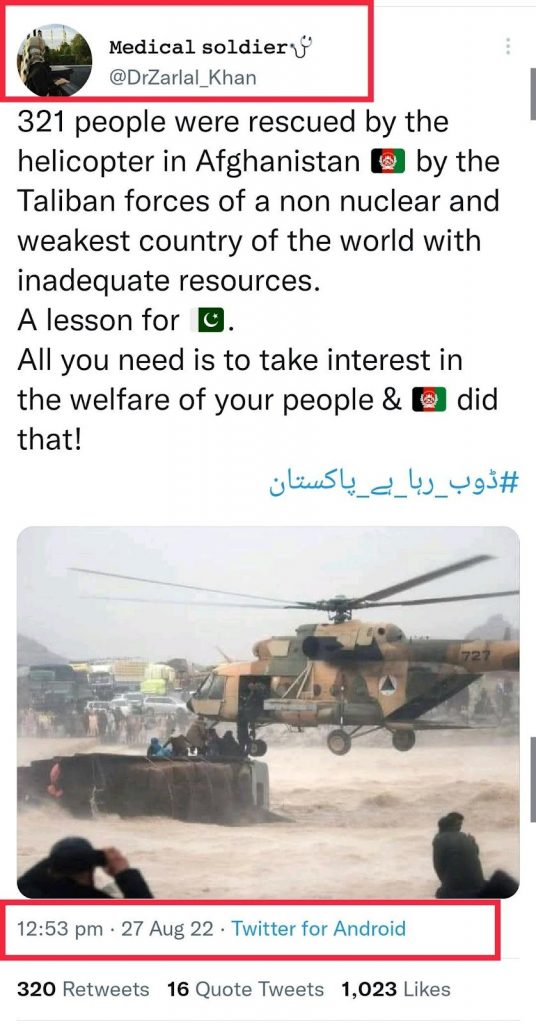 The Twitter post claims that around 321 people were rescued by Taliban forces.
However, Fact Crescendo's findings show that an old image has been shared with Misleading context to recent floods in Afghanistan.
Fact check;
In order to find the truth behind the viral claim and the shared image, we did a Google reverse image search on the shared image. During investigation, we came across an article published by The Guardian on 9 March 2019. According to the article the image was taken during a flood rescue operation held during devastating floods in Afghanistan in March 2019.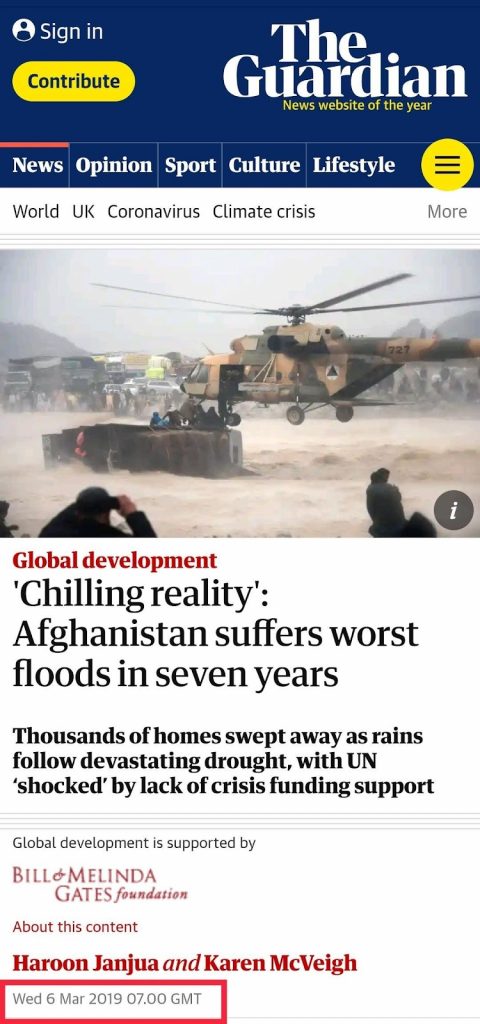 Hence, it is clear that the viral image is old. However the image is from an older flood rescue operation that was held in Afghanistan in 2019, the image has no relation to the recent floods or rescue operations from Afghanistan recently.
Conclusion;
From the above investigation, it is clear that the older media like images and videos are being shared with context to recent floods in Afghanistan, the shared image is not related to recent floods in Afghanistan.

Title:Old image again shared as a flood rescue operation from Afghanistan recently.
Fact Check By: Fact Crescendo Team
Result: Misleading