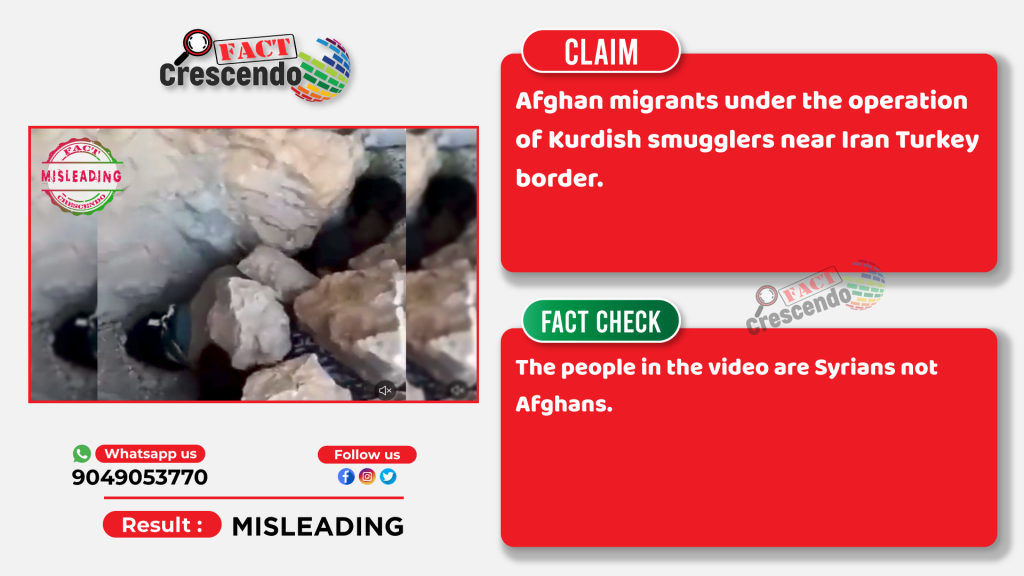 A video is being widely shared on social media showing a group of people being kidnapped and tortured. The social media post claims that the people shown in the videos are Afghan and are being tortured by Kurdish smugglers on Iran-Turkey border.
 You can see the Twitter post below;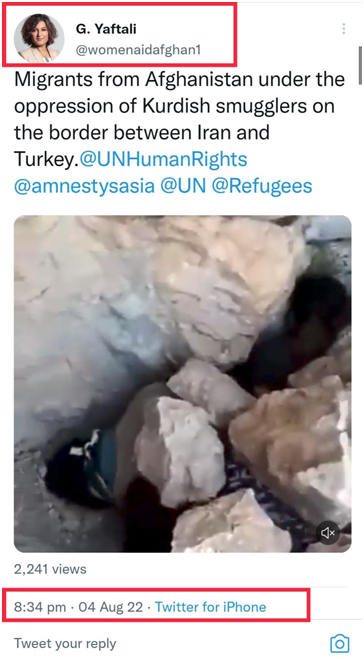 The Twitter post shown above claims that the video is of Afghanistan migrants under the oppression of Kurdish human traffickers on the Iran Turkey border.
However, Fact Crescendo's found that the Twitter post is misleading.
Fact check;
In order to find out the truth behind the video, we first split the video into smaller key frames and then applied Google reverse image search on the key frames. Upon investigation, we found that the video actually shows a group of Syrian refugees who wanted to go to Turkey but were captured by Iranian human traffickers and tortured.
We found an article published by the Mezopotamya Ajansi on 5 August 2022 with the same video. According to the published article, the people in the video were a group of Syrian refugees who were tortured by Iranian human traffickers near the Turkish border.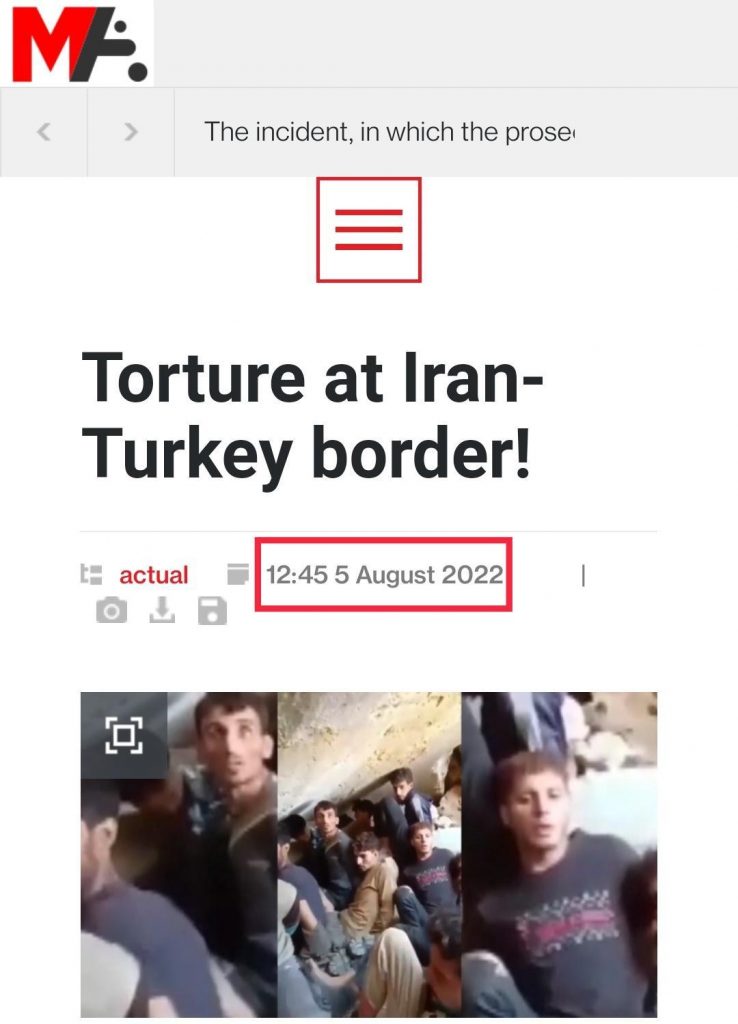 Therefore, it is clear the people in the video are Syrians, not Afghans. Although the news of people being kidnapped and tortured by human traffickers near Turkish border is true but the Twitter post has been shared with misleading information.
Another website ClinicWiki also published an article regarding the same and unfortunate incident that happened on the Iran Turkish border.
You can read the article from the link below:
Clinicwiki.org | Archived link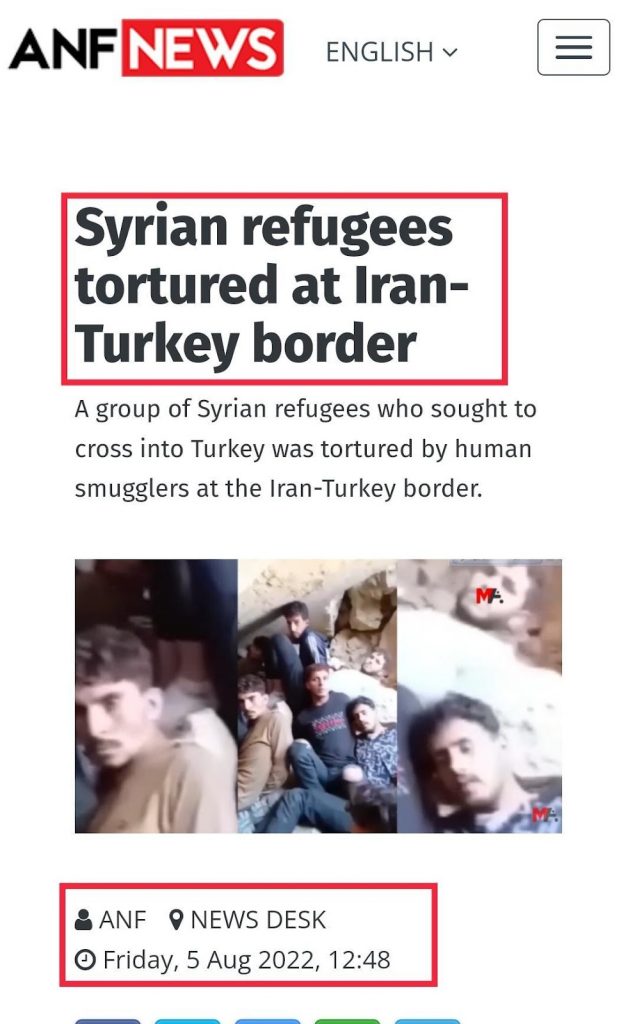 Conclusion:
From the above investigation, it is clear that social media users have shared the video with misleading claims because people in the video are not from Afghanistan but from Syria. The unfortunate incident of kidnapping and torturing of a group of Syrians by Iranian human traffickers is true but the same video has been shared with a misleading claim on social media.

Title:This video does not show Afghan migrants being tortured on Iran Turkey border.
Fact Check By: Fact Crescendo Team
Result: Misleading