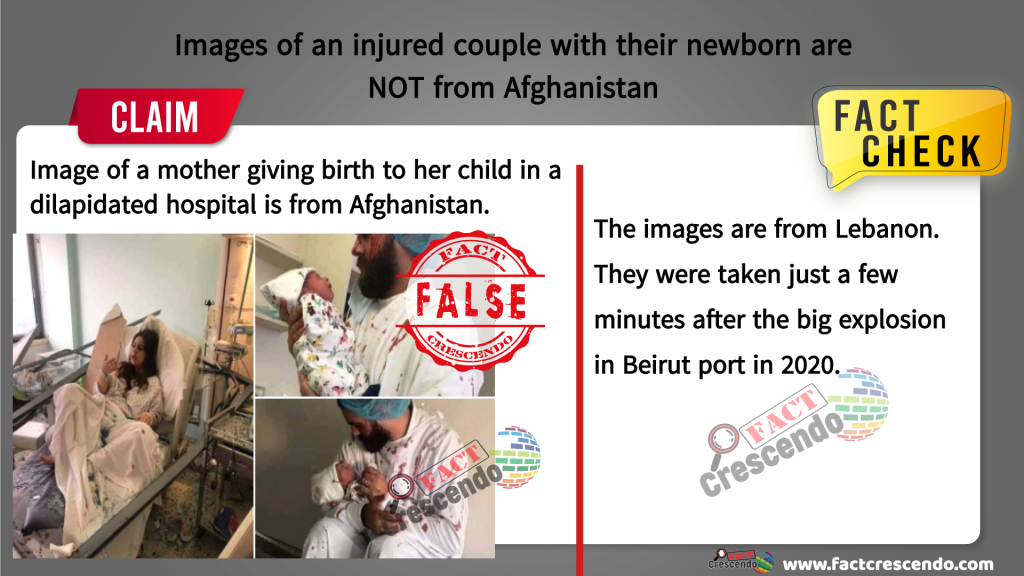 Images of a mother holding her newborn baby in a run-down hospital bed covered in glass shards are going viral on social media. It has been claimed that these images show the horrific situation and sufferings of the Afghan people under the new Taliban rule.
The collage of images also shows the father holding his child wearing clothes stained in blood.
Shafiq Stanikzai, the founder of the Afghanistan Premier League T20, shared these images on Twitter saying, "This is how a mother gives birth in #Afghanistan. #Afghan_lives_matter #Afghan_Life_Matter (sic)"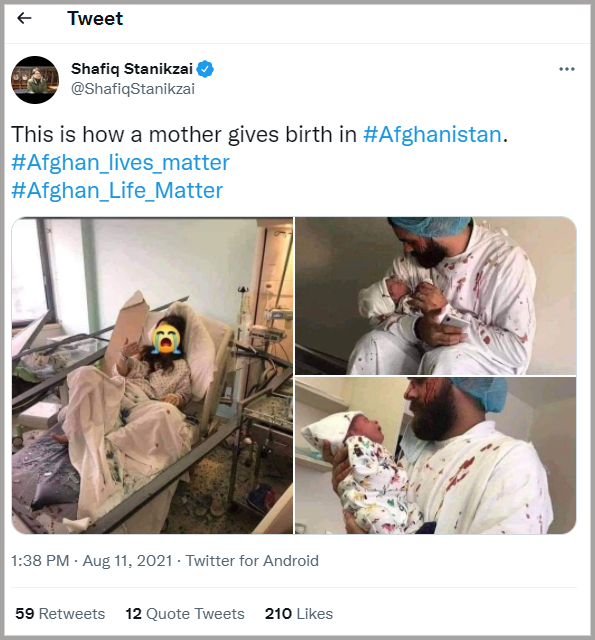 Fact Crescendo found these claims to be false. These images are not from Afghanistan.
Fact Check-
A reverse image search led us to an article published by CNN Greece on 8 August 2020.
According to the article, these images are from Lebanon and were taken just a few minutes after the Beirut port blast last year.
The couple in the viral photos is Crystal and Judd Sawaya and their son Nabil. They had given birth to their son in Al Roum Hospital in Beirut on 4 August 2020.
As they were celebrating and welcoming their bundle of joy, they heard the blast and felt the building was shaking just after the 15 minutes of the delivery.
The images of the young father holding the baby tightly in bloodstained clothes and the mother lying on a broken bed made headlines in the media.
"We did not know what really happened. Everything around us was damaged, blood and injuries everywhere," the father had told the local media at the time. "I quickly hugged my child and ran to find a corner to hide for safety."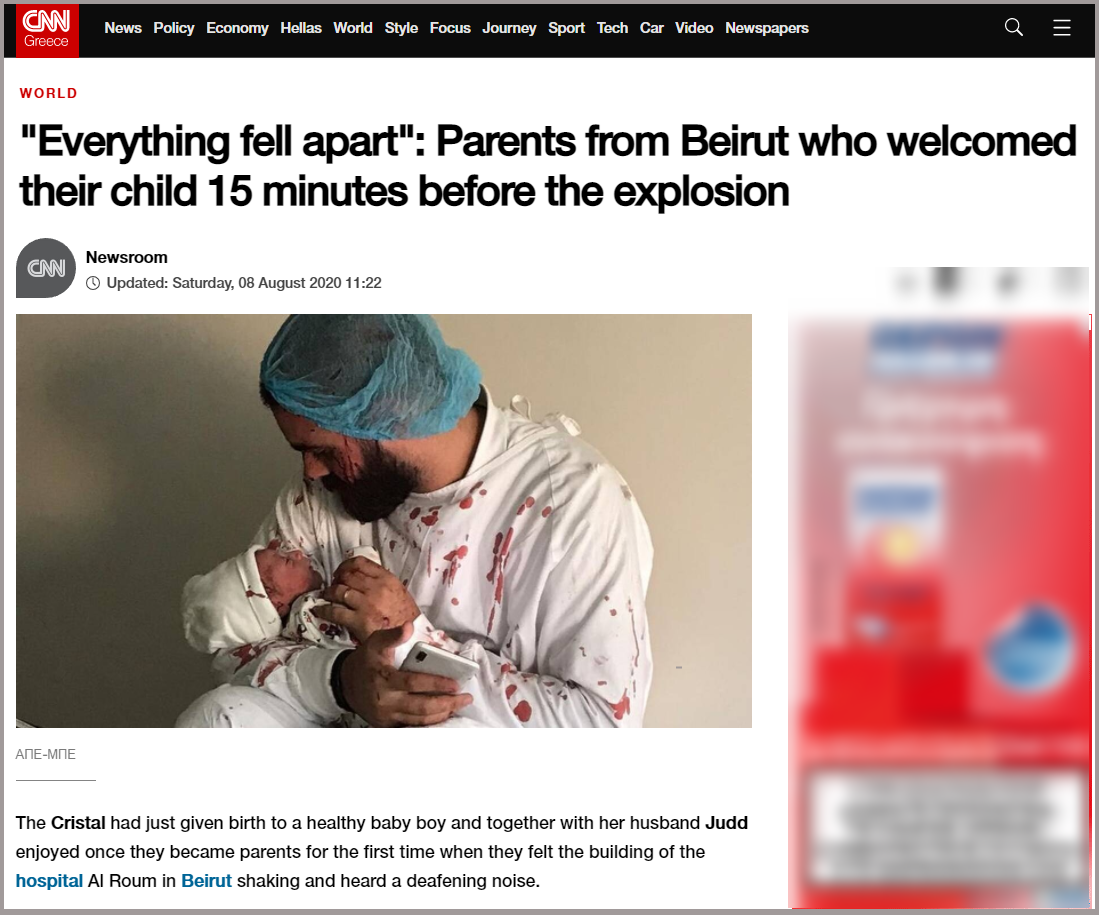 Last year Beirut witnessed a devastating blast when 2,750 tons of ammonium nitrate exploded in Beirut's port on 4 August 2020. According to Amnesty, more than 217 people were killed and 7,000 injured. The blast caused widespread destruction and devastation, damaging buildings up to 20km away.
Journalist Asaad Hanna had tweeted these images on 8 August 2020. He wrote, "This lady just gave birth at the hour of the explosion in #Beirut… again the doctors prove that they're the real heroes and the first line responders".
The father of the baby, Mr. Sawaya explained to Al Ain News that his newborn named Nabil was lying beside his mother when the explosion took place.
"Nabil was in his bed beside his mother's bed. I was injured and bruised in my head and neck. Crystal was also hit in the head and forehead but Nabil was miraculously safe," he said.
You can read more fact checks related to the Taliban-Afghanistan situation below-
Conclusion-
The viral images of a couple holding their newborn are not from Afghanistan. The images are from Lebanon's capital city Beirut.
Fact Crescendo found the claim made along with these images to be False.

Title:Images of an injured couple with their newborn are NOT from Afghanistan
Fact Check By: Fact Crescendo Team
Result: False